13 | Do You Think My Mom Is Sexy?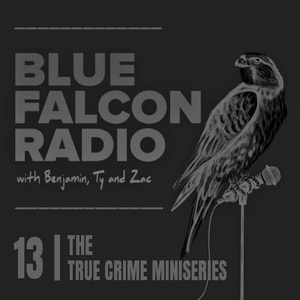 In episode 13 and the final episode in the True Crime Miniseries, Benjamin, Ty, & Zac discuss the unbelievable crimes committed by a young man from Sheffield, England.
FOLLOW BLUE FALCON RADIO!!
@BFALCONRADIO - TWITTER
@BLUEFALCONRADIO - INSTAGRAM
www.facebook.com/bluefalconradio - FACEBOOK
@BLUE_FALCONRADI - SNAPCHAT
REPRESENT AND SUPPORT THE SHOW WITH BFR MERCH!
www.teespring.com/stores/blue-falcon-radio-store
E-mail your questions to be aired on the show to BLUEFALCONRADIO@GMAIL.COM